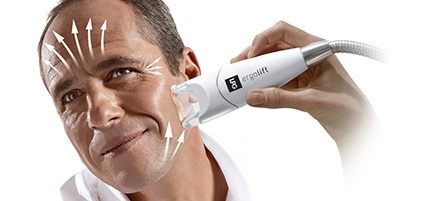 Tone and refine your jawline
As skin ages and the natural synthesis of natural collagen and elastin fibres decrease, the area under the chin will often accumulate fat deposits and becomes even more obvious as the skin starts to sag.
This loose skin (jowls) and double chins often make the face appear heavier.
Endermolift by Endermologie stimulates adipocytes (fat cells) to efficiently release stored fat whilst other treatment protocols offer a firming action for a natural lifting effect. 
Within 12 enjoyable treatments, you will notice your face becoming more visibly refined.